What are Our Top 3 Favorite Austin Breweries?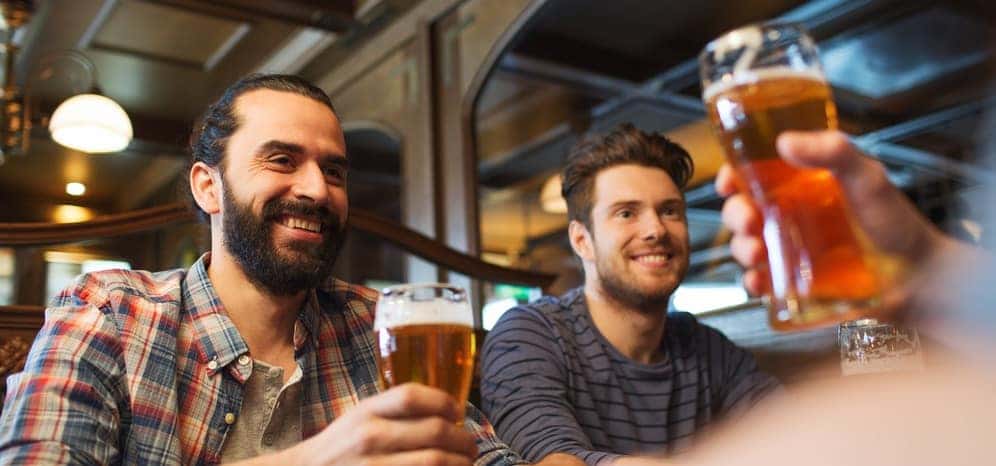 Austin is known for being a weird place, but one thing that isn't weird is the quality of its local breweries. Austin beers are some of our favorites, and there are plenty of places where you can sample these ales, lagers, and stouts.
Best Breweries in Austin
1. Infamous Brewing Company: Enjoy your beer inside or out on the spacious patio area. Take advantage of tours and tastings weekly to learn more about the brewing process, or stop in after work for a hoppy hour with food on Wednesday, Thursday, or Friday. If you want something a bit more substantial with your brew, you're welcome to BYO meat to grill here.
2. Austin Beerworks: This brewery is known for selling cans only and frequently hosts pint nights and tasting hours, so you can sample a variety of their beers. The taproom is open seven days a week, and their core four beers include Peacemaker, Pearl-Snap, Flavor Country, and Fire Eagle.
3. Flying Man Brewing Co.: Not only can you get a delicious Texas ale here, but you can also sample some mead and wine as well. Beer are started in their 30 barrel brewhouse, so you get a well-produced, quality beer. This aviation-themed Austin brewery also enjoys experimenting with one-off and specialty beers, so be on the lookout for those.
Enjoy All that Austin has to Offer
Stop by one of these breweries after enjoying a tasty Mexican dinner, slice of pizza, or vegan delicacy and be sure to invite along a designated driver on your beer tasting adventures or call a cab to get you home to Cedar Park or Georgetown if you've had one too many ales! You can also purchase local Austin beers from these breweries to enjoy on a picnic around Lady Bird Lake. For even more about Austin, check out our list of favorite date night ideas, or our favorite fall fun activities!
More from Nyle Maxwell Chrysler Dodge Jeep Ram
The 2020 Jeep Compass has the reputable Jeep interior to make those Round Rock drives feel like a luxury vacation. Take a look inside the 2020 Jeep Compass with Nyle Maxwell Chrysler Dodge Jeep Ram, and feel free to browse our Jeep Compass inventory to find the perfect Jeep Compass for your next road trip. Jeep Compass Inventory Contact…

The Jeep Gladiator is known for its versatility, and drivers never feel limited on the Round Rock roads. The same is true for the Jeep Gladiator color options. Having a plethora of colors from which to choose, you can pick a color that accurately expresses your unique self on the road. At Nyle Maxwell Chrysler Dodge Jeep Ram, you'll find…

How much can the Grand Cherokee tow? With up to 7,200 pounds of towing power, the 2020 Jeep Grand Cherokee can haul your vacation and getaway belongings, so you don't have to leave anything behind. You'll find that any of the vehicles in our Jeep Grand Cherokee inventory at Nyle Maxwell Chrysler Dodge Jeep Ram will have the power…