What's the Difference Between Crossover and SUVs?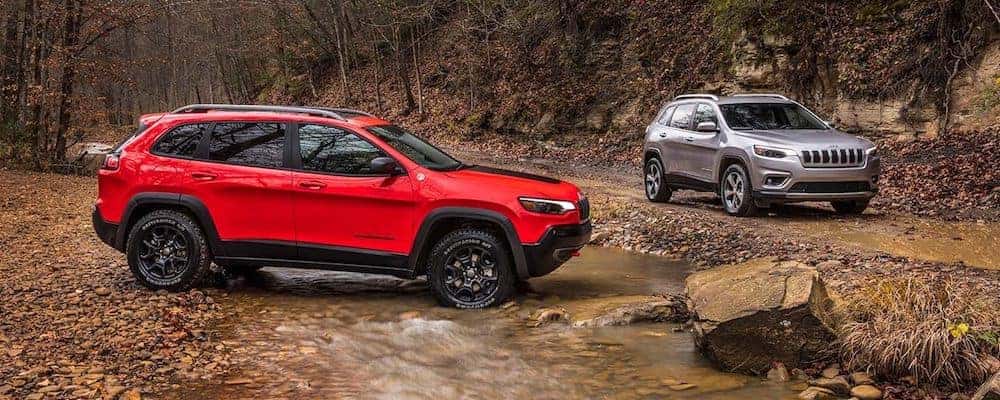 If you need a vehicle with plenty of space, a high ride height, and the ability to do at least a little off-roading, you've probably been confronted by the crossover vs. SUV debate. The big difference between crossover and SUV vehicles is:
An SUV uses a body-on-frame architecture, like a truck. The body and frame are two separate pieces.
A crossover uses a unibody design, like a sedan or hatchback. The body and frame are one.
Of course, the differences between crossovers and SUVs you really need to know about come down to performance, capability, efficiency, and space. Read on to learn how they differ in real-world terms.
Power and MPG
SUVs are typically much heavier than crossovers; they use heftier frames and usually come with four-wheel drive systems. Most are fitted with V6 or V8 engines as standard. As such, you can expect exceptional towing and payload ratings, plus a huge burst of power when you hit the gas.
Your average crossover is more powerful than a sedan or hatchback, but lighter than an SUV, and they usually include four-cylinder engines as standard. Performance feels nimbler and smoother, just like a car, and MPG ratings should be considerably higher.
Capability
Crossovers have higher ground clearance ratings than sedans, hatchbacks, and compacts, and they're usually available with four-wheel drive or all-wheel drive, so they can do a little light off-roading.
If you're looking for serious backcountry performance, you should pick an SUV. They can be equipped with everything you need to cross tough terrain.
Space
In general, SUVs offer more space than crossovers, but they're also wider and longer — great for off-roading, but not quite as ideal when you're parking in Austin or Cedar Park.
Crossovers come in a wider range of sizes. You can pick up compact crossovers that only feel a little larger than a sedan or opt for a full-size model that seats up to seven.
Find Your Crossover or SUV by Visiting Nyle Maxwell Chrysler Dodge Jeep Ram
Whether you're interested in a crossover like the Jeep Compass or an SUV like the Jeep Wrangler, visit us today to take a test drive and find out more. Feel free to contact us directly or apply for financing online.