What to Expect From 6th Street Austin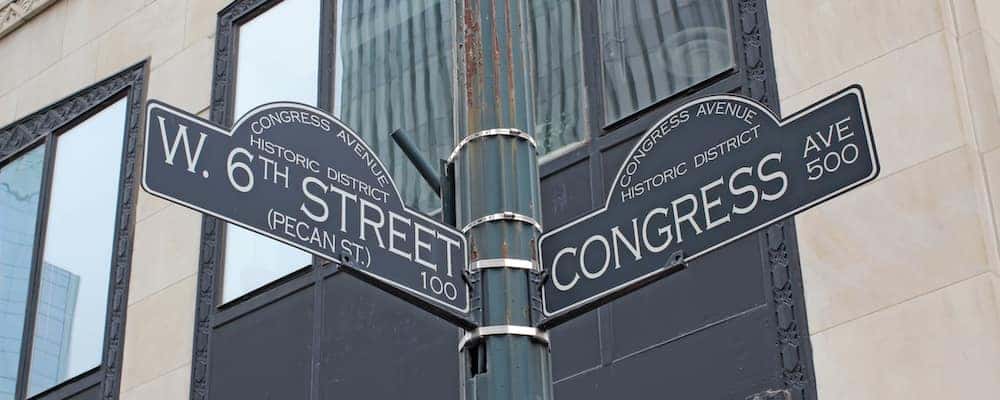 6th Street Austin is one the city's most well-known places. Acting as Austin's entertainment hub, it's home to everything from bi-annual festivals to some of the best bars in town.
The Three Zones of Sixth Street Austin
West Sixth: Takes in everything west of Lavaca Street. Usually home to the young professional crowd, West Sixth is a great place to chill without feeling like you're going to get overrun by college students.
Dirty Sixth: Starting at Brazos St. and heading east to I-35, this is the "Bourbon Street" of Austin. As you might imagine, it's often packed with young twenty-something's and UT students. On Friday and Saturday nights it becomes a pedestrian only-thoroughfare.
East Sixth: East of I-35, here is where you'll find the hipster crowd and new hideaways. For an ice-cold PBR in a trendy new place, this is where you want to go.
The Best Bars of Sixth Street in Austin
There are plenty of great bars on Austin's Sixth Street, so choosing favorites is tough. Some of our top places would have to include:
Midnight Cowboy: Enjoy elaborate cocktails in a speakeasy setting. House rules keep things civil and relaxed.
Firehouse Lounge: The super-friendly bartenders at Firehouse Lounge can make any classic cocktail. You'll find this place behind a hostel's false bookshelf.
Parkside: Perfect for happy hour martinis; also ideal when you fancy their famous gourmet burger.
The Pecan Street Festival
It's impossible to talk about Sixth Street without mentioning the Pecan Street Festival. It's become one of the nation's largest and longest-running arts festival. Held twice a year across two days, it plays host to top music acts, kid-friendly activities, a huge variety of food vendors, and much more besides.
We're Here to Help You Find the Best Things to Do in Austin
Whether you're a local or a tourist, Austin's Sixth Street is something that has to be experienced firsthand. For more information, such as where to find the best pizza, the best fall events, and more, all you need to do is contact Nyle Maxwell Chrysler Dodge Jeep Ram today.